Microsoft 365 SaaS Management: Elevate Your Productivity with Effortless Collaboration
Supercharge Your Business with Expert Microsoft 365 SaaS Management
In the digital age, Microsoft 365 has revolutionized how businesses operate, offering an integrated suite of cloud-based applications that enhance productivity, collaboration, and efficiency.
However, managing multiple Microsoft 365 applications and ensuring seamless security and compliance can be challenging.
That's where OneSource, a leading name in Microsoft 365 SaaS management, comes in. With our proven expertise and industry knowledge, we empower businesses like yours to effortlessly harness the full potential of Microsoft 365.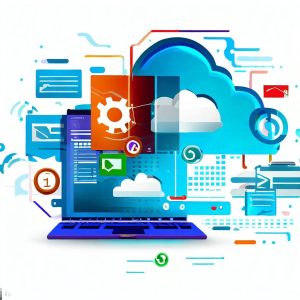 Why Choose OneSource for Microsoft 365 SaaS Management?
1. The Microsoft 365 Specialists: At OneSource, our team comprises certified Microsoft 365 specialists who are well-versed in the platform's intricacies. We understand businesses' unique challenges and craft tailored solutions to optimize your Microsoft 365 experience.
2. Streamlined Management: Our Microsoft 365 SaaS platform offers centralized control over all your applications and licenses, simplifying user management and access control with an intuitive dashboard.
3. Data Security and Compliance: Security is our top priority. OneSource implements robust security measures, data encryption, and advanced threat monitoring to protect your sensitive information and ensure compliance with industry regulations.
4. Cost Optimization: Make the most of your Microsoft 365 investment. Our experts analyze your organization's requirements to recommend the most cost-effective plans, eliminating unnecessary expenses.
5. Seamless Onboarding and Offboarding: Managing user access during employee onboarding and offboarding can be time-consuming. OneSource automates these processes, saving you valuable time and reducing administrative overhead.
6. 24/7 Expert Support: Our dedicated support team is available around the clock to provide assistance, resolve issues, and answer any queries related to your Microsoft 365 environment.
Our Comprehensive Microsoft 365 SaaS Management Services
1. License Management: Gain complete visibility into your Microsoft 365 licenses, manage renewals, and optimize costs by identifying underutilized licenses.
2. User Provisioning and Deprovisioning: Automate the user onboarding and offboarding processes to ensure seamless access control.
3. Security and Compliance Monitoring: Stay protected with continuous security monitoring and compliance checks to meet regulatory requirements.
4. Application Customization: Tailor your Microsoft 365 applications to suit your business needs and enhance productivity.
5. Data Backup and Recovery: Ensure your critical data is backed up and ready for emergency recovery.
6. Training and Support: Equip your team with the necessary knowledge through training sessions and rely on our support team for quick issue resolution.
Why OneSource?
With our track record of successful Microsoft 365 SaaS management implementations and satisfied clients, OneSource stands as a trusted partner to elevate your Microsoft 365 experience.
Experience the Efficiency and Collaboration of OneSource Microsoft 365 SaaS Management
Make the most of your Microsoft 365 investment and revolutionize how you collaborate and work. Embrace the power of OneSource Microsoft 365 SaaS Management and elevate your business to new heights of productivity and cost-effectiveness.
Contact us today to learn more about our Microsoft 365 SaaS management services and take the first step toward a future of seamless collaboration with OneSource. Welcome to a world of effortless productivity with OneSource Microsoft 365 SaaS Management.
Speak with a Specialist
OneSource understands your difficulties and makes IT and cloud computing easy, manageable, and accessible. From cloud management, migration, monitoring, and connectivity services to data protection, OneSource is the best IT partner to help you grow your business.