Data Backup & Recovery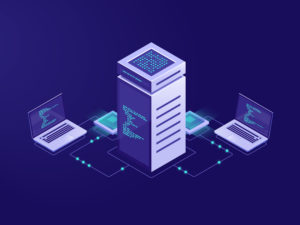 Data backup and recovery is the most important service you could ever sign up for. From tax records to client information, your data is essential to running your business successfully. OneSource specializes in system and computer data recovery services, and hard drive backup. We use a unique system that backs up all your domain and server information and stores it on a dissimilar server off-site, so you'll always be able to access your data quickly.
Let us help you protect your data, network, and systems from hacking or virus threats, so you can focus on more important issues and rest easy knowing that we can recover your data in cases of unexpected loss.
Our Data Backup and Recovery solutions include:
On-Premises to Cloud Backup
EXPLORE THE FAQ
Speak with a Specialist
OneSource understands your difficulties and makes IT and cloud computing easy, manageable, and accessible. From cloud management, migration, monitoring, and connectivity services to data protection, OneSource is the best IT partner to help you grow your business.